Secure Payment Processing
Secure, Integrated Payments by eVetPractice
eVetPractice has partnered with Bluefin, a leading provider of secure payment processing solutions for U.S. and Canadian merchants, to provide eVetPractice clients a robust and convenient way to accept electronic payments right within the eVetPractice software interface.
Point-To-Point Encryption (P2PE)
Bluefin's PCI-validated P2PE solution encrypts cardholder data at the Point of Interaction (POI) in a PCI-approved P2PE device and decryption is done off-site in an approved Bluefin Hardware Security Module (HSM). The solution prevents clear-text cardholder data from being present in an organization's system or network where it could be accessible in the event of a data breach.
Benefits of the Bluefin P2PE Solution
100% Integrated Solution
Process payments and get reporting right within our software.
All Payment Products
Process credit/debit cards and recurring billing.
Superior Processing
Make a sale from any PC or MAC connected to the Internet, any time, using our simple web interface. Also get Ecommerce and mobile solutions.
One-on-one Customer Support
TheraOffice clients get one-on-one support through a relationship manager assigned directly to the TheraOffice partnership.
Increase Device Security
PCI P2PE certified devices are more secure and are designed to detect tampering. If malicious activity is detected, the device is automatically deactivated, preventing a breach at the point of entry device.
As the owner of a very busy veterinary hospital we switched to Bluefin because of their competitive rates and technology, but the biggest benefit has been the fact that with their payment system integrated into our software our error rates on missed charges has dropped to zero. This eliminates having to make the embarrassing phone call to a client to get payment or better yet avoids lost of payment on OTC transactions. This feature alone is worth its weight in gold as it saves me hours of wasted time reconciling paperwork to find out where the error was made. I'm never going back!!
John Maddigan
Owner, Willamette Valley Animal Hospital
Bluefin leads payment processing with the most robust and secure variety of payments for merchants of all sizes. And as a Participating Organization (PO) of the PCI Security Standards Council (SSC), you can rest assured that every product you use from Bluefin has been built with the highest level of security in mind.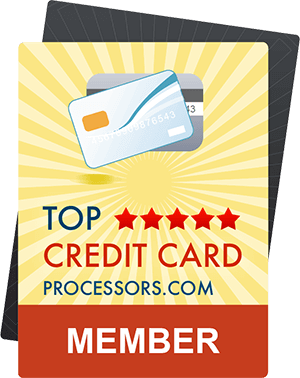 Competitive "meet or beat" payment processing rates
Direct customer service through Bluefin
Leader in payment and data security
Payments and Security in a Complete Package
Get Started
Contact Us
The sign-up process is quick and easy. To start, fill out our quick form and we'll contact you shortly.
Contact a Bluefin Representative
800-675-6573, ext. 1